Who we are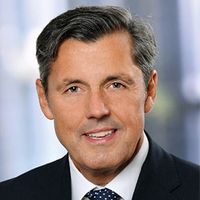 Thomas Gütle
Thomas Gütle
Founder and Managing Partner
Thomas Gütle is the founder and managing partner of PrimeraAdvisors GmbH. From 2016 to 2019 he was Managing Partner Institutional Business at US Treuhand Verwaltungsgesellschaft für US-Immobilienfonds mbH. Prior to this, he was Managing Director and Director of Institutional Business for ten years and Head of Germany at Savills Investment Management in Munich. Here he was responsible for building up activities in Germany, developing products specifically tailored to German-speaking investors with an European and Asian focus and raised around EUR 2 billion in equity. In addition, he was active as a key account manager, headed the investment committees and was a member of the Executive Committee of Savills IM LLP, London. From his various activities he brings many years of experience in structuring investments and funds. Overall, Thomas Gütle looks back on almost 20 years of experience in leading positions in the real estate industry. During his career he was responsible for business development at TMW Pramerica in Munich and at Henderson Global Investors in Frankfurt. Prior to that, he worked for ten years at the headquarters of Allianz AG and was responsible for a portfolio of several billion Euro as an authorised signatory.
Thomas Gütle is a guest lecturer at the Lucerne University of Applied Sciences and Arts (HSLU) and a member of the Institute for Corporate Governance (ICG) and the DVFA Real Estate Commission.
Email thomas.guetle(at)primeraadvisors.de
LinkedIn www.linkedin.com/in/thomas-guetle-5616509/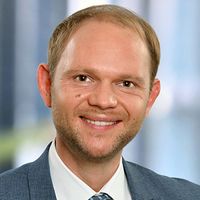 Jakub Uleri
Jakub Uleri
Head of Market Intelligence
Since February 2020, Jakub Uleri is responsible for research and competitive intelligence at PrimeraAdvisors GmbH. From 2015 to 2019 he worked in the Business Development/Investor Relations department at Savills Investment Management in Munich; his responsibilities included research and competition monitoring in European and Asian real estate markets. From 2016 to January 2020 he was also responsible for U.S. market research, competitive intelligence and PR/marketing at the Munich-based US Treuhand Verwaltungsgesellschaft for U.S. real estate funds. After successfully completing his studies in digital media design in 2007, Jakub Uleri worked as a freelancer in the print and marketing sector for various companies in the advertising industry and wholesale trade.
Email jakub.uleri(at)primeraadvisors.de
LinkedIn www.linkedin.com/in/jakubuleri